We make knitting simple - so you can just play
An Aladdin's cave of yarnie treasure.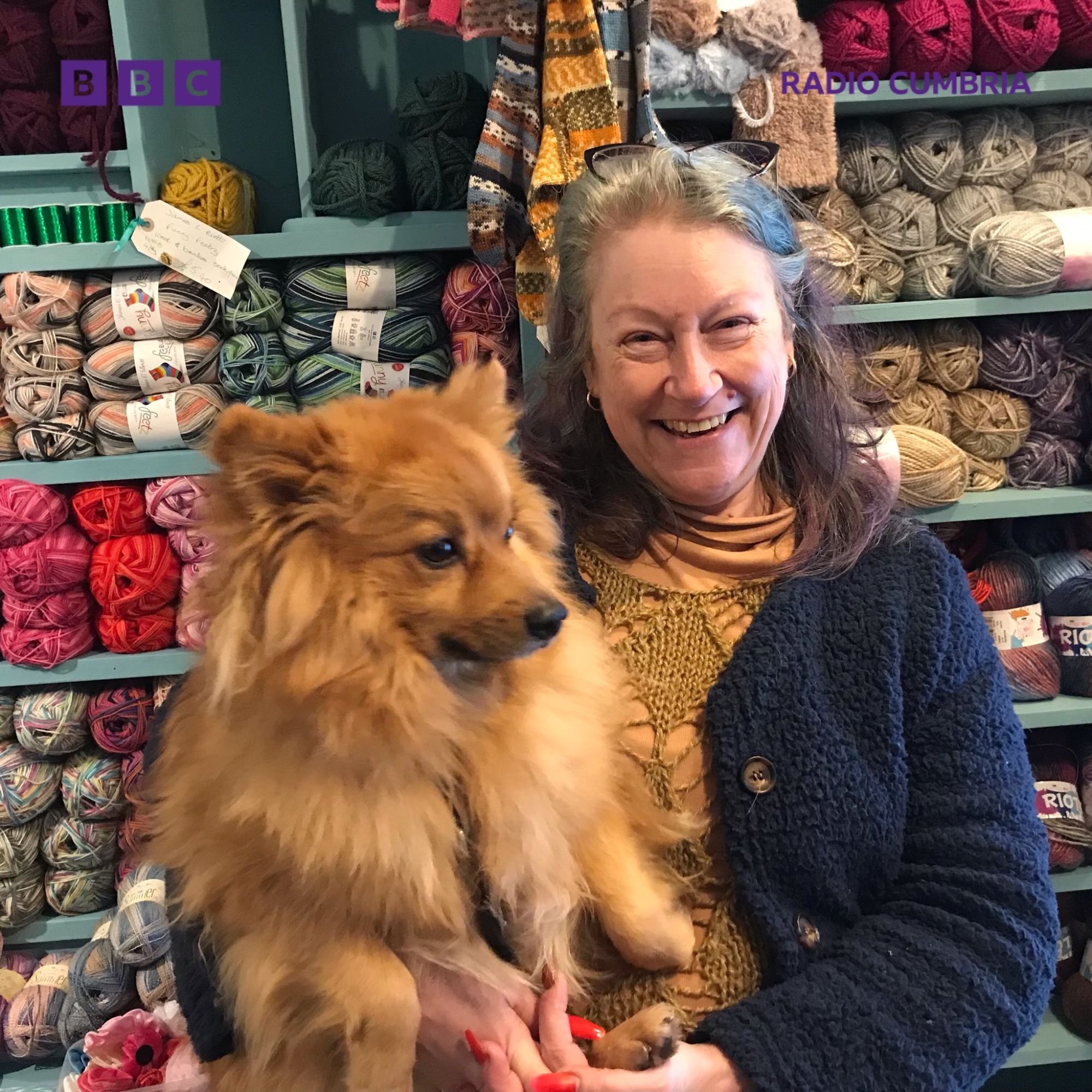 The Kitten and The Goat welcome you to their wonderful world of colour.
Our whole mission is to help beginners to enjoy and progress in their hobby. We debunk the myths - untangle the techniques - translate the jargon - all to make it easier for people to actually make things instead of getting stressed and lost.
If you stick with me – I can take you from your knitting chaos – to finished perfection.
Knitting is so good for you – for your mental health – for managing your pain levels - it helps you relax – slow down – and be more mindful.
Don't just take my word for it –
Dr. Herbert Benson, a pioneer in mind/body medicine and author of "The Relaxation Response," says that the repetitive action of needlework can induce a relaxed state like that associated with meditation and yoga.
A 2012 Mayo Clinic study looked at the effects of knitting in seniors, nearly 200 of whom had mild cognitive impairment. The researchers found that seniors who "engaged in crafting were 30 to 50 percent less likely to have mild cognitive impairment than those who did not."
Mihaly Csikszentmihalyi, a Hungarian psychologist, said "When we are involved in (creativity), we feel that we are living more fully than during the rest of life. You know that what you need to do is possible to do, even though difficult, and sense of time disappears. You forget yourself.
Clearing the last of the James Brett Masquerade.
This is discontinued - and there is not much left - make sure you get enough to finish your project - at this price it's a real bargain!!!
SHOP HOURS
Monday - CLOSED
Tuesday - 10am - 4pm(ish)
Wednesday - 10am - 4pm(ish)
Thursday - CLOSED
Friday - 10am - 4pm(ish)
Saturday - 10am - 2pm(ish)
Sunday - CLOSED
I have fibromyalgia and other chronic health issues so rest days are for rest and I may not answer emails or social media messages.
If I am poorly and it's quiet – I may go home early. If you know you will be coming late – please message me so I know and I can wait for you.
I take about 10 / 14 days off from 23rd December to after New Year.
Summer break – last week of June.
Email – [email protected] - Facebook – search for The Kitten and The Goat